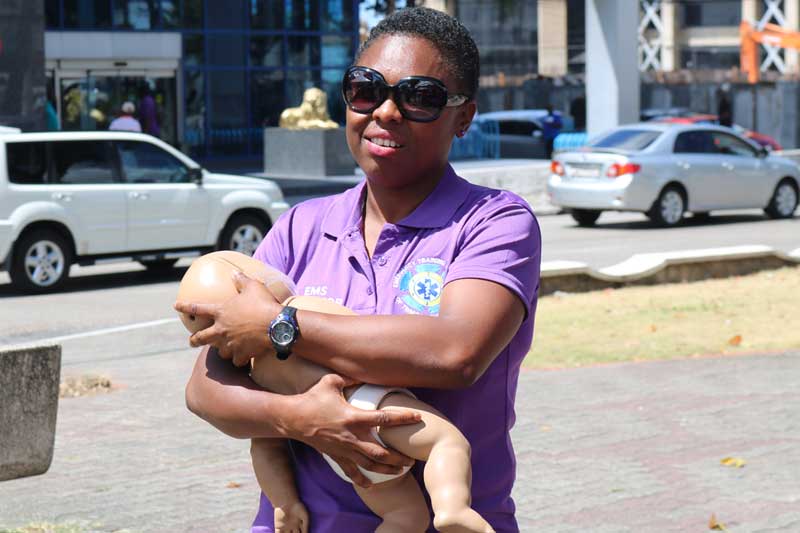 In this classroom-based, Instructor-led course, students learn how to use a systematic approach to quickly assess, recognize the cause, and stabilize a pediatric patient in an emergency.
During PEARS, students interact with patient cases, and realistic simulations and animations to assess and stabilize pediatric patients experiencing respiratory and shock emergencies, and cardiopulmonary arrest. PEARS prepare students to provide appropriate lifesaving interventions within the initial minutes of response until a child can be transferred to an advanced life support provider.
The PEARS Course is designed for healthcare providers and others who might encounter pediatric emergency situations during their work, including:
Physicians and Registered Nurses not specializing in pediatrics
EMS personnel (EMT's, Advanced EMT's & Paramedics)
Any other healthcare professional who infrequently sees critically ill or injured infants and children
Tuition includes course e-manual, PEARS pocket reference card set, e-card & e-certificate. Certification is valid for two years.
Participants will learn:
Systematic pediatric assessment
Recognition and stabilization of respiratory emergencies
Recognition and stabilization of shock emergencies
Recognition and stabilization of cardiopulmonary arrest
Resuscitation team concept
Course completion requirements:
Active participation in the case discussions
Active participation in the rescue breathing skills station and cardiac arrest case simulations
Pass the skills tests in 1- and 2-rescuer child BLS with AED and 1- and 2-rescuer infant BLS
Pass the video-based written exam with a minimum score of 84%
Application Process
Click the Apply for this course button where you'll be teaken to or registration form.