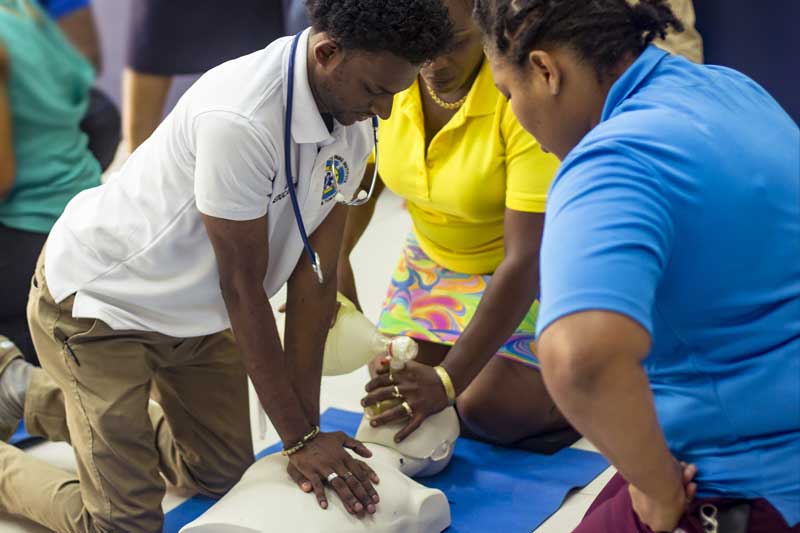 Participants will be introduced to the skills of CPR for victims of all ages including the use of barrier devices. It also focuses on relief of a Foreign Body Airway Obstruction in responsive and unresponsive victims and the use of AED for adult and children.
An AED is a small, portable device that analyzes the heart's rhythm and prompts the user to deliver a defibrillation shock if it determines one is needed.
Once turned on, the AED guides the user through each step of the defibrillation process by providing voice and/or visual prompts.
This course teaches personnel how to recognize and respond to 4 major emergencies
heart attack
cardiac arrest
stroke
choking
After successfully completing the Heartsaver First Aid, CPR & AED course, students should be able to: (click here for First Aid, CPR & AED core content)
Application Process
Click the Apply for this course button where you'll be teaken to or registration form.