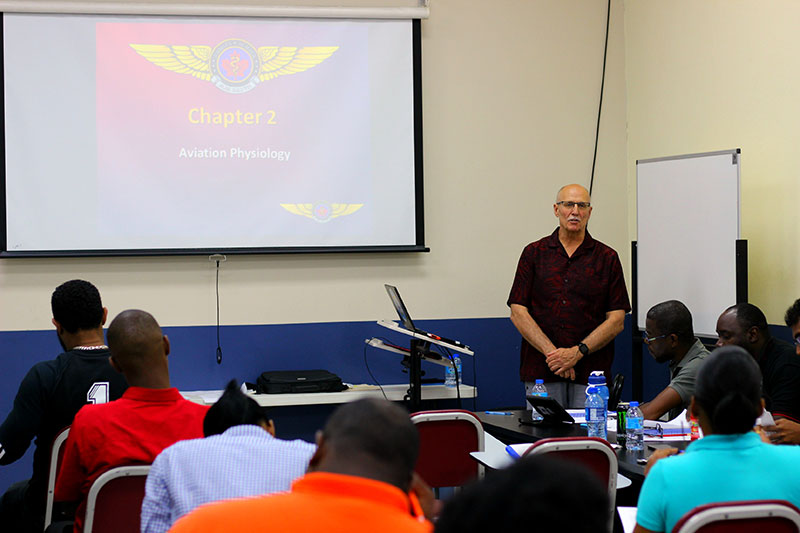 CAMATA is a national organization committed to the advancement of expertise of health and aviation professionals actively involved or interested in aerospace medicine and aeromedical transport in the fields of direct patient care, education, research, and administration. The development and delivery of quality air medical training is key to our commitment to the promotion of quality air medical services.
This Canadian nationally accredited program is designed to make aware and train aero-medical personnel, to recognize the difference between land and air transport through the application of the principles of flight physiology and aeromedicine. The main focus is on the transport of patients, crew members and equipment in both fixed and rotary wing – to recognize and respect the changes that occur in the aeromedical atmosphere.
The CAMATA course covers the following concepts:
Introduction to interfacility and first response air medical transport, including long distances repatriation.
Aviation Physiology as it relates to the air medical provider.
Patient Care considerations related to air medical transport
Practical considerations related to first response transport, interfacility transport and long-distance repatriation including international transportation.
Aviation Considerations including legislation impacting the air medical provider
Safety in the Air Medical environment, including aircrew safety and fitness
Communications in the Aviation Environment
Infection Prevention and Control for the Air Medical Services
Survival Search & Rescue
Management of the Air Medical Service
Administrative Considerations
Case Reviews / Emergency Procedure
The course can be attended by Physicians, Registered Nurses, Advanced EMT's & Paramedics and Sar-tech with a medical background
Tuition includes course manual & certificate which is valid for five years. Course duration is 2 days
Application Process
Click the Apply for this course button where you'll be teaken to or registration form.